Season
Delivery Method
Schedule
Pace
Day
Time
Cost
Fall
Live Online
Sep 12, '23 – Jun 27, '24 (75h)
Regular
Tue-Thu
4:30pm - 5:30pm
Can understand sentences and frequently used expressions related to very basic personal and family information, shopping, local geography.
Can communicate in simple and routine tasks requiring a simple and direct exchange of information on familiar and routine matters.
Can describe in simple terms aspects of his/her background, immediate environment, and matters in areas of immediate need.
REGULAR
1 hour / Once per week / During 10 Months
SEMI-INTENSIVE
1 hour / Twice per week / During 9 Months
INTENSIVE
2-5 Hours / Once or + Per Week / During 3 Months
At Our Location* - There is a limited number of in-person group and private courses available at our location in Oakville.
Hybrid* - Conveniently designed to integrate live online and in-person learning. Never miss another class!
Live Online - Meet at the same time and day each week online via Zoom. Complete homework assignments outside of class time. Engage in meaningful conversations with other classmates and a qualified instructor.
*COVID protocols will continue, proof of vaccination and face-mask wearing at all times.
Our group classes are capped at a maximum of 6 students in person and a maximum of 4 students online.
Hybrid courses at a maximum of 6 students per group class.
Yes, we offer private classes to teens and adults who need tailor-made schedules to fit the agendas and needs.
Please contact us and let us know why you are interested in our private classes. 
Yes, however, prior to joining any of the ongoing courses a 75% pass result of a proficiency evaluation is required.
To easily assess what course level is the right fit for you, please take a moment to complete our Spanish proficiency test.
Speak Spanish Academy reserves the right to cancel programs with a full refund due to low enrollment. Two weeks before the starting day, the Academy will refund the full amount.
In the event a student needs to cancel with less than two weeks notice to the course's starting date or for courses in progress. The Academy will only provide credit to be used in 12 months after written cancellation notice is received.
No refunds will be given for the student's absence.
No make-up classes are available for group classes. However, please send us an email at least 3 hours prior to your scheduled class if you can't attend it, and we will record it for you.
Please visit our terms and conditions to learn more about our refund policy.
SIELE authorized
examination center

Experienced native
Spanish trainers

Spanish private
classes available

Small size group classes,
6 students max.
SIELE authorized examination center

Experienced native Spanish trainers

Spanish private classes available

 Small size group classes. 6 students max.
Customer Reviews
08/05/2021
I recommend this product
Solid learning platform, professional and passionated teaching, solid progress accomplished
We are very pleased about the excellent progress that our daughter Cindy has made in this summer program. Celina and Emily are awesome, they are very experienced and passionate in teaching, and the learning platform is very powerful, Cindy was able to complete the homework independently with good score after every class, in merely one year's learning with the school, she can even read some Spanish books from the library, and her interest with Spanish increases day by day. We are very pleased and excited with the school, and we love this summer program! Thank you very much for the great efforts. -Jon and Amy (Cindy's parents)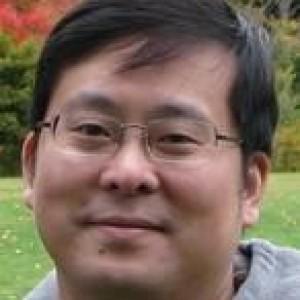 XZ
Xuefeng Z.

CA